–
 *** This website is under currently under construction.
You are kindly invited to follow my recent activities on instagram or facebook if you are interested. ***
–
UPCOMING ACTIVITIES :
13.10.2023 – 'Chimeric Chimes I – Rocaille'
with Cat Jimenez (Performance, choreography)
Patrizia Ruthensteiner (Concept, composition, instruments, choreography)
21:30 – Concert at 'Shut up and listen!' Transdisciplinary Festival for Music and Sound Art | Echoraum, Sechshauser Straße 66, 1150 Vienna
***
LATEST ACTIVITIES :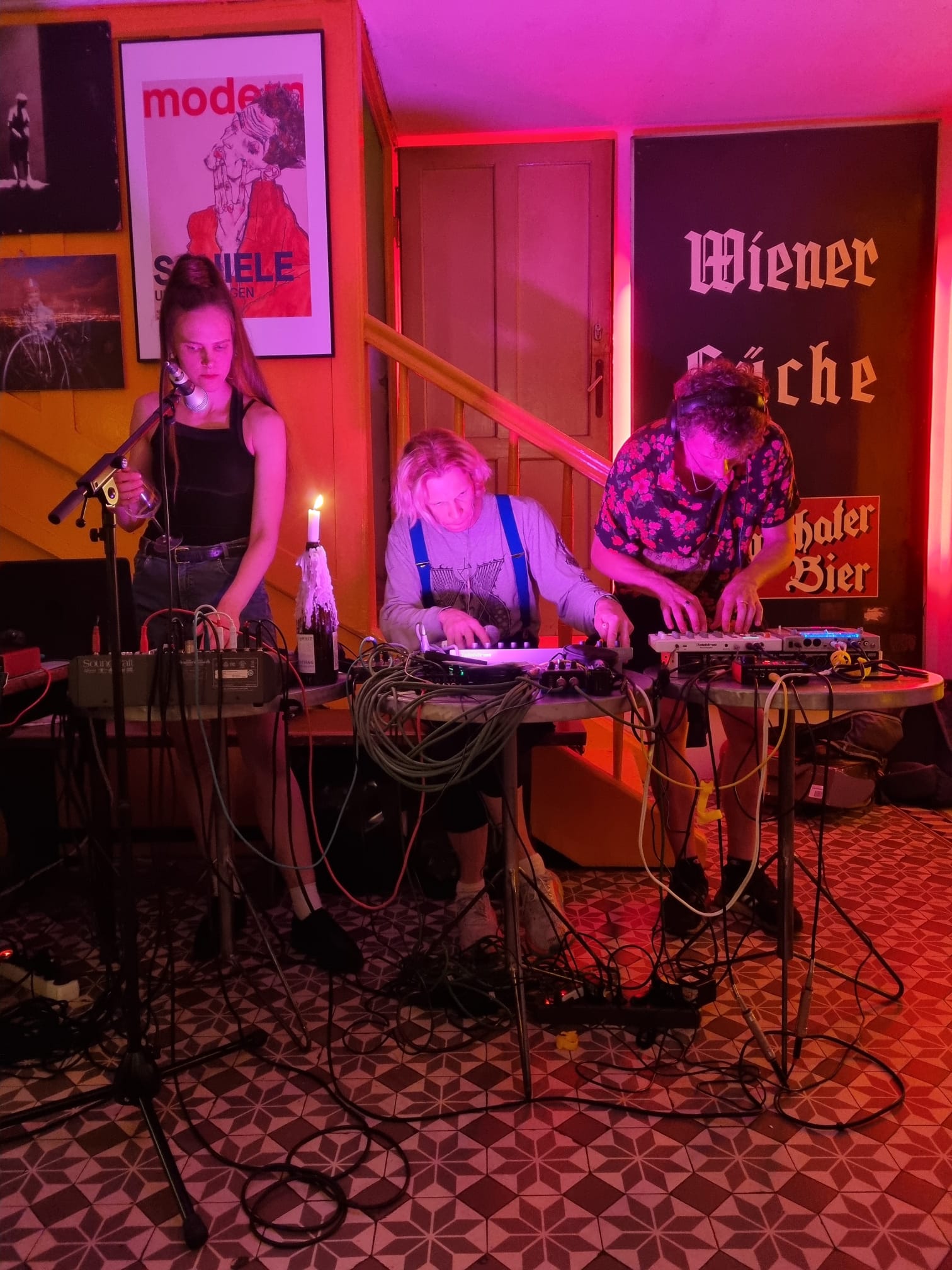 VISBRO026 – Res Radio curated series – Vienna Struggle

04.08.2023 | 20.00-24.00 | Atlas Bar Vienna

curated by Vienna Struggle is boiling up a sweaty summer soup. Featuring Patrizia Ruthensteiner, Alexandra Feusi, Bernhard Hammer and Mandy Mozart their eclectic program features a live ambient and sound design jam by the quartett.
Furthermore and African inspired techno tools and rappel zappel by Top Toy and DJ Feusi.
Lineup
Patrizia Ruthensteiner
Alexandra Feusi
Bernhard Hammer
Mandy Mozart
Top Toy
https://res.radio/broadcasts/curated-by-vienna-struggle
***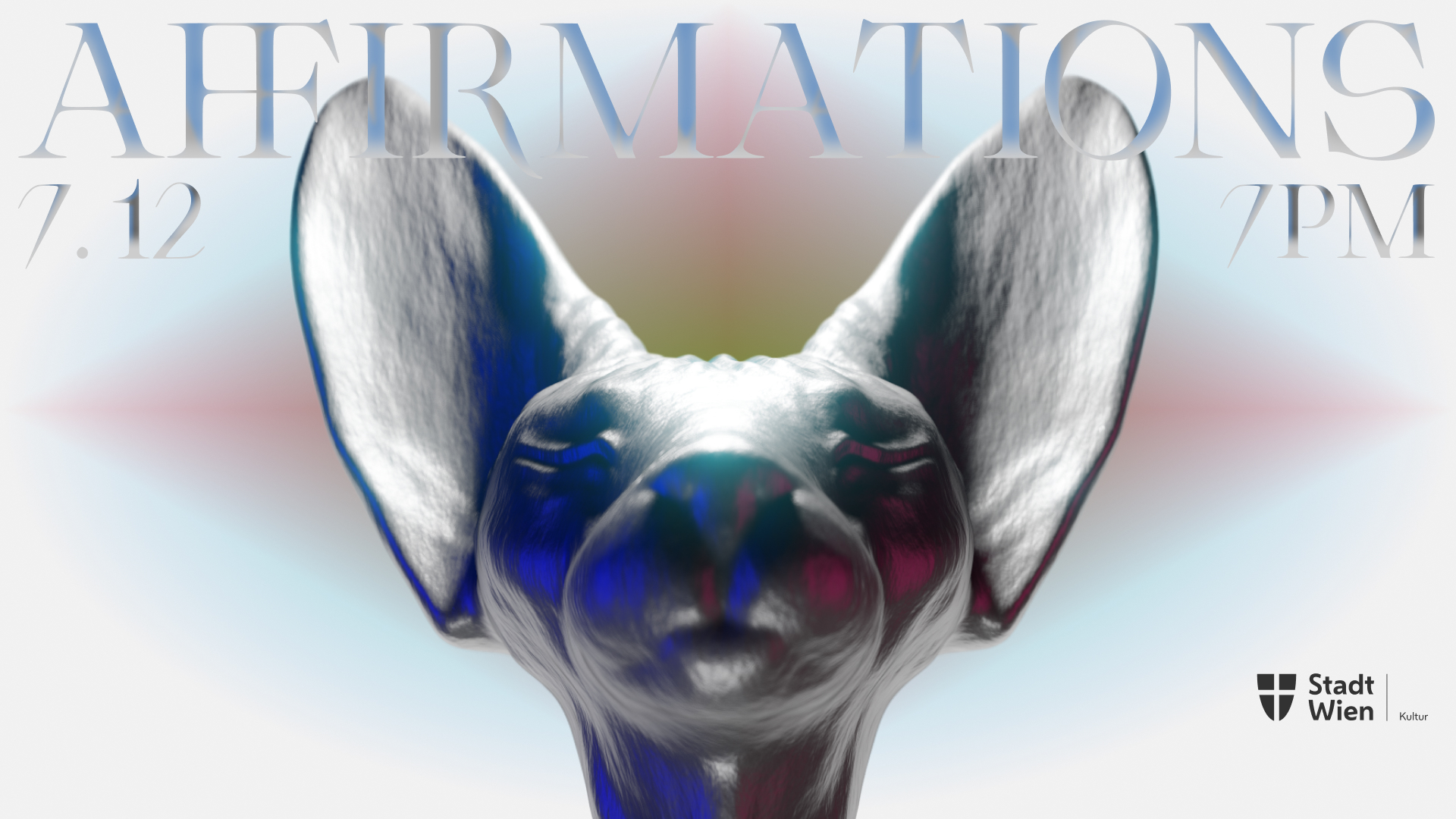 Affirmations ist eine audiovisuelle Performance von Bernhard Hammer und Mandy Mozart. Basierend auf dem Song "Roar Little Kitty" (Hammer/Mozart 2019, Bahía de Cochinos, Kuba) entwickelte der "Vienna Struggle Drone Chor", bestehend aus Patrizia Ruthensteiner, Christine Gnigler und Alexandra Feusi, drei Kompositionen.
Diese arbeiten mit partizipativen Spielanleitungen, in denen polyphone und homophone Drones und Cluster einander abwechseln.
07.12.2022 | 19.00 – 21.00 | Westbahnstudios, Vienna
 ***
SIRENEN – A project by Sylvi Kretzschmar together with Lene Benz, Rahel Kraft, Irene Coticchio, Caroline Koczan and Patrizia Ruthensteiner.
*** Download the flyer with all information here ***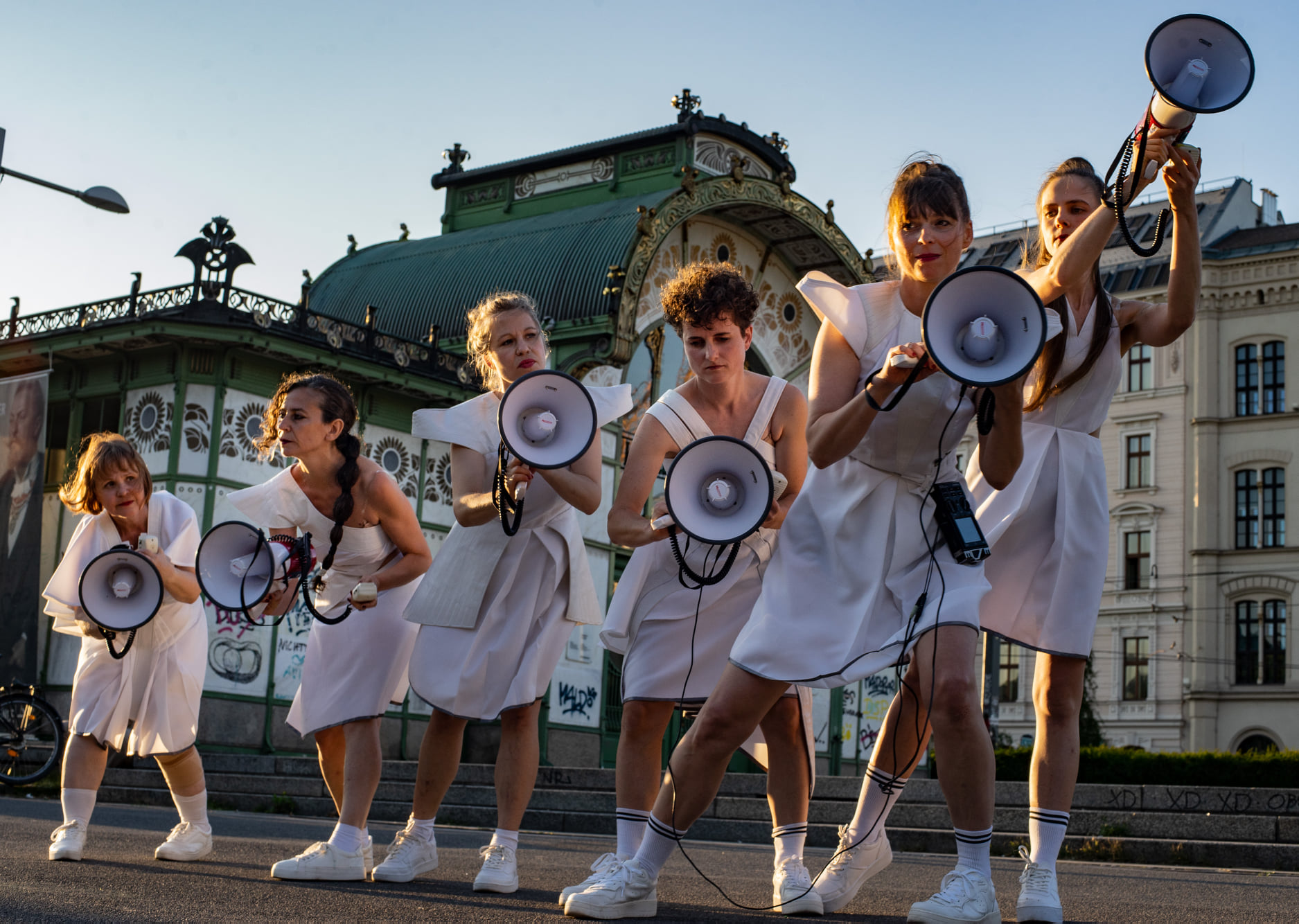 Photo © SaLeh RoZati
Six women with megaphones swarm out. The SIRENEN choir brings up questions about how care-work functions in social distancing,
deprived of the possibility of having a physical contact. What has been magnified through the "corona-crisis"? What has become louder that was barely noticeable before? For which longings, which needs, which utopias are the experiences of the pandemic functioning as an amplifier? The performers asked these questions to mothers and fathers, educators, nursing staff, domestic helpers and other people who do paid/unpaid care-work in Vienna. A female choir "armed" with megaphones gives voice to these people, singing and speaking a collage of excerpts from the interviews. The megaphones are used as mobile voice amplifiers and musical instruments to explore their tonal, rhythmic and sculptural potential.
Concept/direction: Sylvi Kretzschmar
Performance/composition/development/research: Lene Benz, Irene Coticchio, Caroline Koczan, Rahel Kraft, Sylvi Kretzschmar, Patrizia Ruthensteiner
Costumes: Patrizia Ruthensteiner
Production: Oympionik*innen Productions (Alisa Beck & Marie-Christin Rissinger)
Choreographic impulses: Camilla Milena Fehér
Funded by KÖR Kunst im öffentlichen Raum Wien (art in public space Vienna), City Vienna, Federal ministry for art, culture, public service and sport,
MA7 (District culture, district Brigittenau, district Donaustadt, district Wieden).
***
pennae
My work was selected as one of three winning artworks for the prize competition "Manifestation of Secular and Spiritual Power"
and has been displayed at the 'Kunstkammer' at 'Kunsthistorisches Museum Vienna (KHM)'.
The competition took place in 2019 and was announced by the 'Kunsthistorisches Museum Vienna' in collaboration with the 'Academy of Fine Arts Vienna' and the 'Association for intergenerational funding of art and culture'. The show juxtaposed the 'Imperial Crown of the Holy Roman Empire' (Reichskrone), kept at the 'Imperial Treasury' (Kaiserliche Schatzkammer) and the 'Vienna Gregory tablet' (Gregorplatte) – both thousand-year-old icons of European art history – with the works of the students and recent graduates Theodor Maier, Yul Koh & Sophie Anna Stadler and myself.

Read more … http://www.patriziaruthensteiner.com/maybe-manifested-pennae/
"In memory of a forgotten augur — might she have forseen the end of all empires? Her metallic feathers comb the skies to sound and beat the claim to power with her wings, and to worship the birds as the true rulers over our imagination." Lona Gaikis (czirp czirp)